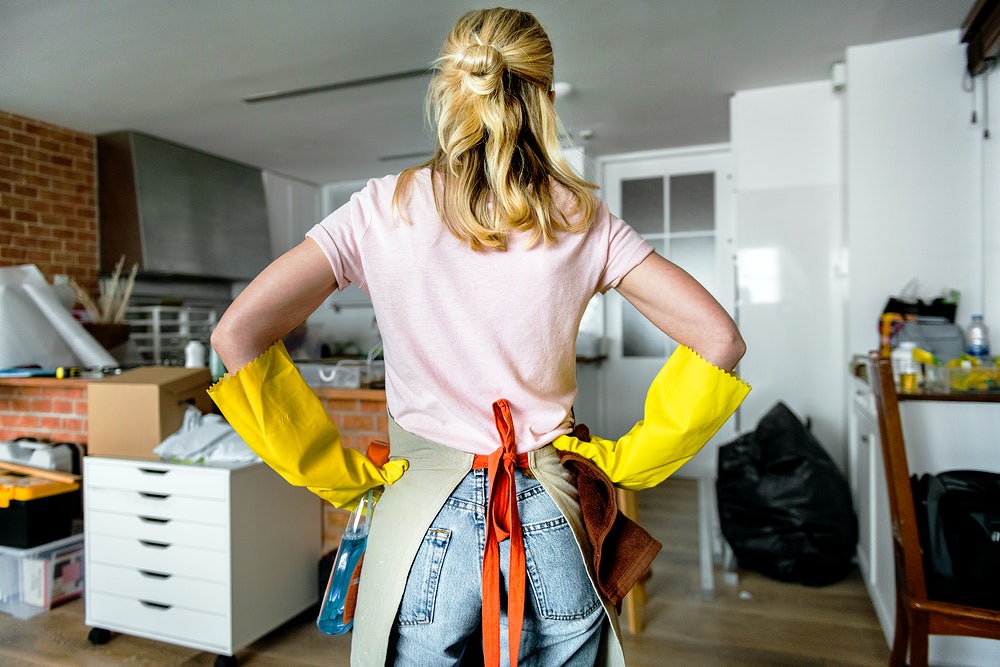 As the world tries desperately to contend with this ravaging pandemic that has now infected millions of people and killed hundreds of thousands more, property managers are facing a unique challenge.
Cleaning guidelines and practices have now come to the forefront of every individual as the world-leading bodies on disease control (the CDC - Centers for Disease Control and Prevention and WHO - World Health Organization) keep churning out new measures to try and combat this pandemic.
Property managers now find themselves in a uniquely challenging position for two main reasons:
Because people are self-isolating more, they need to find ways to quickly come up with an easily implementable modification to facilitate easier and more effective self-isolation within the buildings they manage.
They have to keep up with the new cleaning guidelines and ensure that they are followed strictly to minimize the spread of this disease.
There was a time when all a property manager had to do was hire the right cleaning company staffed with professionally certified cleaners. In this case, the property manager didn't need to know what went into the cleaning process. All they had to worry about was whether or not the property was cleaned.
Today, however, every property manager has to ensure that they keep abreast of any new cleaning guidelines issued by the CDC or WHO to both keep their tenants safe and to remain on the right side of the law.
Updated Cleaning Guidelines for Property Managers
The CDC is very clear about these guidelines, and they underline that fact by expressly defining a couple of key terminologies:
Cleaning: This is defined as the purposeful removal of impurities, dirt, and germs from surfaces. Cleaning isn't meant to kill germs but to reduce their ability to spread infection.
Disinfection: This is defined as the use of chemicals to kill germs on surfaces. The CDC recommends the use of EPA approved disinfectants for this purpose.
Armed with this understanding, property managers can now ensure that the properties they oversee are both cleaned and disinfected to reduce the likelihood of the virus surviving on those surfaces.
That being said, here are some of the most crucial cleaning guidelines for property managers to follow:
Update the Building's Cleaning Checklist
Every property manager should strive to update their building's cleaning checklist and ensure that it is in accordance with CDC cleaning guidelines. This checklist should also be in line with what the local government recommends for residential properties.
It should be geared towards answering the following questions:
What are the best type of cleansers to be used in the building?
Which are the most important surfaces to be disinfected?
How often the cleaning staff should both clean and disinfect these surfaces
What kind of safety rules should be put in place for residents?
Effective ways to remind residents to keep social distance between them
How can the air circulation within the building be improved?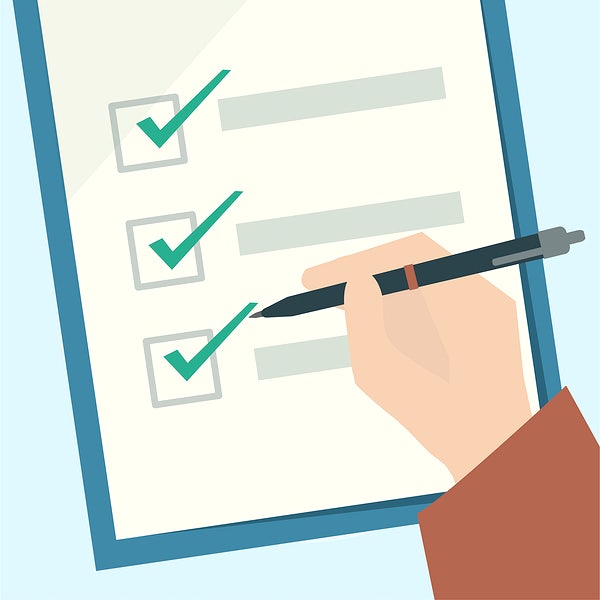 The property manager should put extra emphasis on the cleaning and disinfecting of commonly used and touched surfaces in the building, such as door handles, elevator buttons, laundry machines buttons, handrails, and community surfaces.
Source and Stockpile on the Necessary Supplies
Since common areas need to be frequently cleaned and wiped down with EPA approved disinfectants, it is the building manager's duty to source and stockpiles these supplies.
It should be noted that many of these supplies might be out of stock due to the current high demand that the market is facing. In that case, managers should resort to "Plan B" - mixing their own disinfectants.
Here are the guidelines:
Dilute bleach: Take about five tablespoons of household bleach and mix it with a gallon of water (you could also go four teaspoons of household bleach mixed with a quart of water) to make a bleach solution.
Find alcohol solutions: The solution you choose to use an alternative must contain at least 70% alcohol.
Buy EPA approved disinfectants: This remains the simplest and most straightforward option.
Managers can also use products that contain isopropanol, ethanol, or sodium hypochlorite. These tend to be effective disinfectants.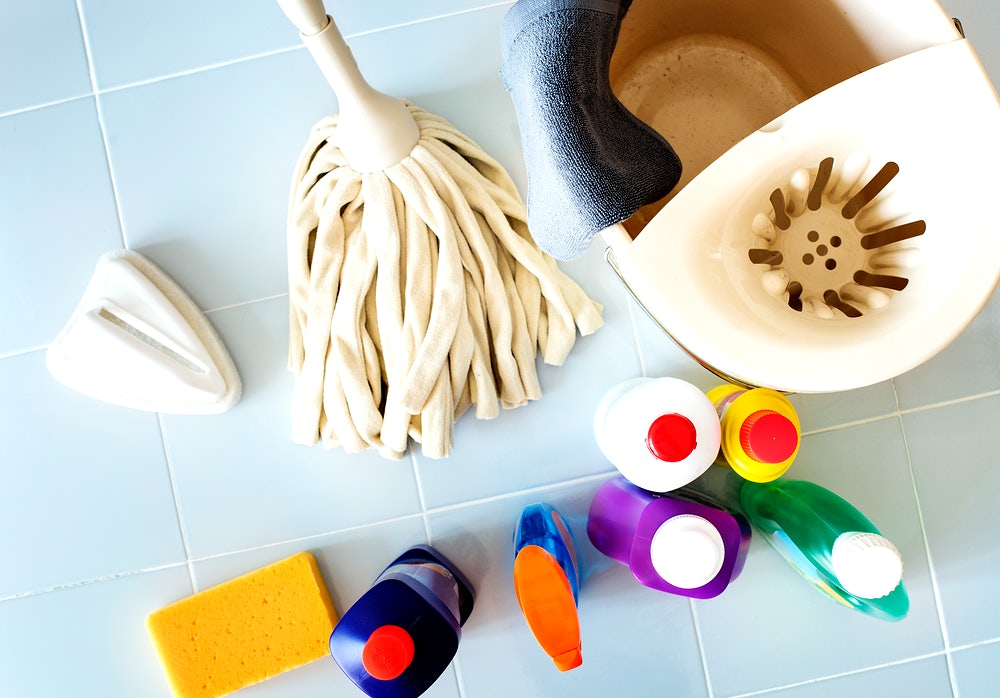 Constantly Review Personal Cleanliness Guidelines at Every Chance
To help make sure that everyone in the building from tenants to professional cleaning staff are on the same page, the manager should take the chance to review the cleaning as well as personal cleanliness guidelines at every turn.
This will also include freely distributing alcohol-based hand sanitizers and placing them in common areas. They also have to remind everyone about the CDC's recommended sanitizing and cleaning procedures. Which include sanitizing hands:
After using the washroom
Every time someone blows their nose
Before preparing and eating food
Other sanitization tips should be emphasized:
Avoid touching your nose, eyes or mouth with unwashed and sanitized hands
Cough inside elbows
Use a tissue and other easily disposable receptacles
As for the cleaning staff, the manager should remind them to:
Wear protective gear every time they are cleaning public spaces
Clean the spaces before sanitizing them
Use the approved cleaning and sanitizing detergents
Observe personal hygiene as recommended by the CDC
One of the biggest problems property managers face will comply with the new cleaning guidelines. That is why they need to have a clear line of communication between themselves and the janitorial staff as well as all the residents of the building. Managers should find an effective way to communicate the importance of following the new guidelines and have a clear and foolproof system that is easy for everyone to follow.
This will, in time, instill the discipline needed to ensure that the building remains clean, sanitized, and COVID-19 free. The idea is to maintain constant communication with the entire team as well as the residents in the building.
The manager must be proactive and reach out to all parties involved. Encourage them to review the CDC cleanliness guidelines frequently and to have an open-door policy in case any tenant or cleaning staffer requires any clarification on these new guidelines.