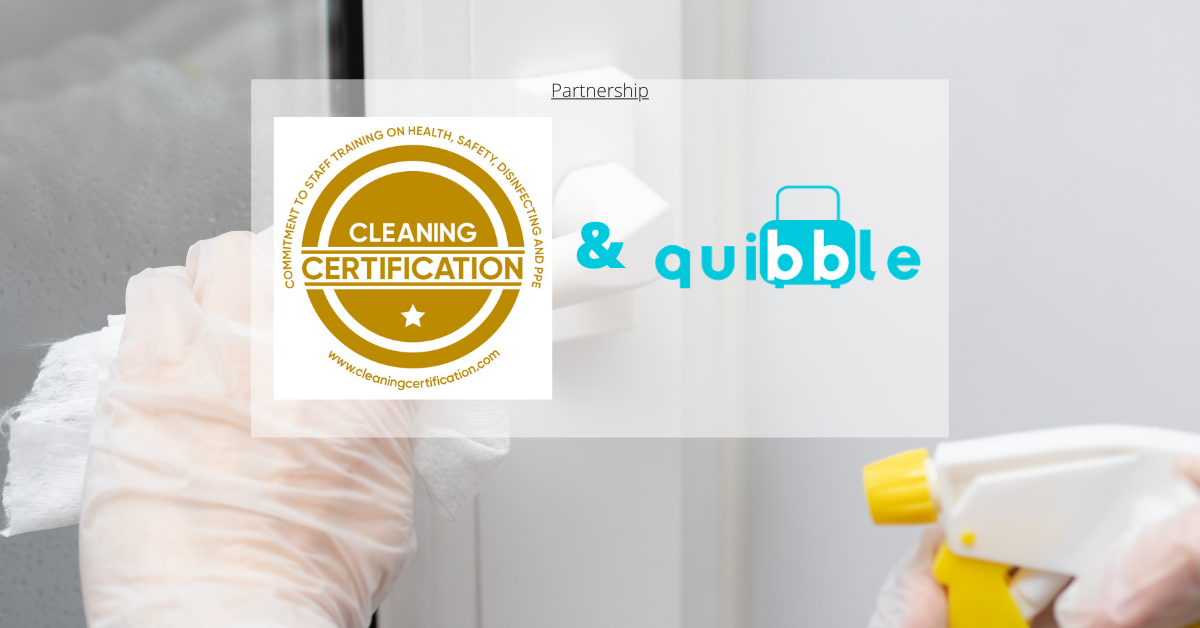 Cleaning Certification is excited to announce a new supporter Quibble, who will be offering Cleaning Certification discounts to Quibble customers. Quibble supports Cleaning Certification's goal of giving property managers an easy way to train their staff on new protocols for safety and cleaning.
Quibble helps property managers increase revenue by using data and technology to forcast demand and set better prices. Quibble then uses their team of highly qualified revenue managers and data scientists to extract even more value from each property. Since the Quibble team sets pricing for you, there is no added work on you or your team!

"I love that Quibble is focused on keeping the workload off the property managers." Says Jill Mason, founder of Cleaning Certification. "Quibble is a great partner because they are easy to work with, and have a shared vision that includes making property manager more money with no extra work."

"Quibble loves to partner with like minded brands that bring value to our industry. CleaningCerification.com supports the health and growth of the STR market that our businesses depend on." says Heather Marie, Sales Manager at Quibble
About Cleaning Certification

Show guests your rentals are safe and trusted. The Cleaning Certification program is platform for property mangers to promote their adoption of new cleaning protocols. To comply, workers take a 1-hour online course on how to minimize the spread of COVID-19 and how to stay safe. Each verifiable badge earned by managers have proven to increase bookings and reduce customer service. Learn more at https://www.cleaningcertification.com
About Quibble
Quibble was created to address the gap in the market between the simple rules-based software applications currently available and a truly science-based optimization. Quibble bundles their software with a full service offering to give our clients complete pricing ease of mind. Learn more at https://www.quibblerm.com